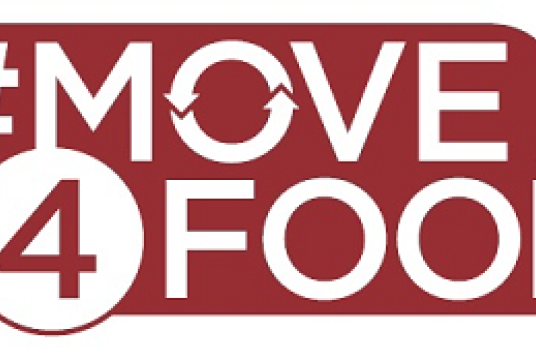 £150.00
raised by 5 donations
of £10,000.00 Target Goal
The Story
At Stellenbosch University we believe that no student should be burdened with the stress of food insecurity. Our student-led #Move4Food campaign, which is part of Bridge The Gap, is a way of providing immediate relief to curb student hunger on our campuses. It works towards the aim of closing the gap between talent and financial need, and make a tangible difference in the lives of Stellenbosch University students. Being hungry and food insecure places our students at risk of malnutrition which can result in undernourishment, micronutrient deficiencies and over-nutrition, which in turn places our students at higher risk for conditions such as diabetes, obesity, heart diseases and even some cancers. Hunger is also a major contributing factor to dropout rates and poor academic performance amongst university students, including Stellenbosch University students. That is why, we as a university, need to provide the necessary support structures to ensure that none of our students struggle at university due to hunger or a lack of nutritious food. Since inception in 2018, #Move4Food has distributed R494 450 (£27,273) of #Move4Food allowances among 656 students, to ensure they have access to food. This includes a total of 570 undergraduate students and 86 postgraduate students. With the impact of job losses in families and deaths during Covid, this need amongst students on campus has only increased. In 2022 alone, R276 500 (£15,266) was disbursed amongst 231 students. The University is committed to solve some of the biggest challenges facing our global society whilst providing the best educational experience for all our students, allowing them to thrive both inside and outside the classroom. Your generous and continued support helps us to fulfill this vision and commitment to our students. As an emergency fund #Move4Food allows our social workers to provide an assessed student with immediate help. Which includes finances to purchase groceries, food parcels, food vouchers and sponsored meals. We want to ensure that each of our students have the best chance at success, and that hunger is not an obstacle for them. As such, the #Move4Food is about creating a caring community that cares for the needs of our student population. Our fundraising efforts are concentrated on building a sustainable funding source to help combat food insecurity at our University. With the devastating effects of COVID-19 on livelihoods and the knock-on effect on our student community, we are continually working towards finding sustainable solutions to ensure our students can reach their full potential. Since inception, the #Move4Food initiative has contributed toward creating a financial safety net for students that are at risk of going hungry. Looking ahead, we want to continue to introduce sustainable solutions to ensure food security for all our students so that current and future generations of Maties will thrive.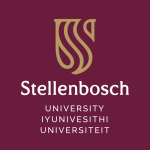 Stellenbosch University SA Foundation UK
"Education is the most powerful weapon which you can use to change the world"- Nelson Mandela, awarded an honorary doctorate by Stellenbosch University, 1996. In 2004, Mr. William Frankel OBE, a friend of the university, established the Stellenbosch University SA Foundation UK as a registered charity in the United Kingdom. To create an avenue where friends, as well as alumni, could donate to the furthering and advancement of education in South Africa through Stellenbosch University. The charity is registered with the Charities Commission. The success of a university depends greatly on the participation of its alumni and friends. The Stellenbosch University Foundation allows for alumni and friends of the university, based outside of South Africa, to financially support the many projects that enhance the educational offering at Stellenbosch University. Remain connected, be involved and help to make a change in future Maties, in South Africa, in Africa and the world! About Stellenbosch University: Stellenbosch University (SU) is home to an academic community of 29 000 students (including 4 000 foreign students from 100 countries) as well as 3 000 permanent staff members (including 1 000 academics) on five campuses. The historical oak-lined university town amongst the Boland Mountains in the Winelands of the Western Cape, South Africa, creates a unique campus atmosphere, which attracts local and foreign students alike. On the main campus, paved walkways wind between campus buildings – some dating from previous centuries; others just a few years old. Architecture from various eras attests to the sound academic foundation and establishment of an institution of excellence. This, together with the scenic beauty of the area; state-of-the-art, environmentally friendly facilities and technology, as well as visionary thinking about the creation of a sustainable 21st-century institution, makes for the unique character of Stellenbosch University. The University is amongst South Africa's leading tertiary institutions based on research output, student pass rates and rated scientists, and is recognised internationally as an academic institution of excellence. It boasts the highest weighted research output per full-time academic staff member of all South African universities and the second-highest number of scientists in South Africa who have been rated by the National Research Foundation (NRF). It also has the highest student success rate in the country. SU is cementing its reputation as a world-class institution. According to the Times Higher Education World University Rankings, SU is one of the top 300 universities in the world, and among the top 20 in BRICS countries. With 18 research chairs under the NRF South African Research Chairs Initiative (SARChi), the University is regarded as a leader in the fields of biomedical tuberculosis research and management, wine biotechnology, animal sciences and mathematical biosciences. Another SARChi chair, in the field of invasion biology, is shared between SU and the University of Venda. This constitutes but one of SU's many partnerships, both local and international. As a preferred research partner, SU also participates in various international academic networks. SU has ten faculties: AgriSciences, Economic and Management Sciences, Medicine and Health Sciences, Engineering, Military Sciences, Arts and Social Sciences, Science, Education, Law and Theology.