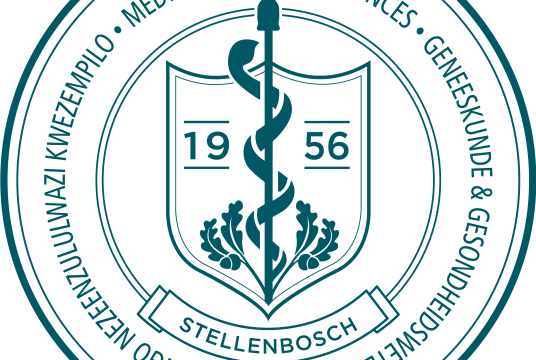 £0.00
raised by 0 donations
of £10,000.00 Target Goal
The Story
Socioeconomic inequality is one of the most pressing challenges facing South Africa. As part of the Faculty of Medicine and Health Sciences' sustained endeavours to realise our values and our vision of advancing health and equality in South Africa and beyond, we actively promote access to quality education and work hard to ensure student success. Through these efforts competent health professionals are produced – professionals who improve lives and contribute to a better society. In order to close the gap between these socioeconomic inequalities amongst our students, the Ithemba Bursary Fund was birther in 2015. The aim of the Faculty of Medicine and Health Sciences (FMHS) Ithemba Bursary Fund is to offer deserving students, in financial need, support in the form of a bursary. These bursaries are additional to existing SU and private support funds, and will be made available mostly to students at the FMHS who do not necessarily qualify for financial support according to the normal academic criteria or requirements as determined by the means test. The FMHS Ithemba Fund prioritizes students who will have to discontinue their studies if they do not receive financial assistance and who have exhausted their options in sourcing funding. You can make a difference in the lives of our students by donating to the Ithemba Bursary Fund. Your donation will go a long way in helping academically deserving students from the Faculty of Medicine and Health Sciences. Please remember to allow Gift Aid to be claimed against this donation and boost your giving to Stellenbosch University by a further 25% from HMRC.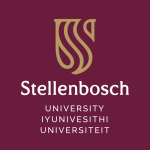 Stellenbosch University SA Foundation UK
"Education is the most powerful weapon which you can use to change the world"- Nelson Mandela, awarded an honorary doctorate by Stellenbosch University, 1996. In 2004, Mr. William Frankel OBE, a friend of the university, established the Stellenbosch University SA Foundation UK as a registered charity in the United Kingdom. To create an avenue where friends, as well as alumni, could donate to the furthering and advancement of education in South Africa through Stellenbosch University. The charity is registered with the Charities Commission. The success of a university depends greatly on the participation of its alumni and friends. The Stellenbosch University Foundation allows for alumni and friends of the university, based outside of South Africa, to financially support the many projects that enhance the educational offering at Stellenbosch University. Remain connected, be involved and help to make a change in future Maties, in South Africa, in Africa and the world! About Stellenbosch University: Stellenbosch University (SU) is home to an academic community of 29 000 students (including 4 000 foreign students from 100 countries) as well as 3 000 permanent staff members (including 1 000 academics) on five campuses. The historical oak-lined university town amongst the Boland Mountains in the Winelands of the Western Cape, South Africa, creates a unique campus atmosphere, which attracts local and foreign students alike. On the main campus, paved walkways wind between campus buildings – some dating from previous centuries; others just a few years old. Architecture from various eras attests to the sound academic foundation and establishment of an institution of excellence. This, together with the scenic beauty of the area; state-of-the-art, environmentally friendly facilities and technology, as well as visionary thinking about the creation of a sustainable 21st-century institution, makes for the unique character of Stellenbosch University. The University is amongst South Africa's leading tertiary institutions based on research output, student pass rates and rated scientists, and is recognised internationally as an academic institution of excellence. It boasts the highest weighted research output per full-time academic staff member of all South African universities and the second-highest number of scientists in South Africa who have been rated by the National Research Foundation (NRF). It also has the highest student success rate in the country. SU is cementing its reputation as a world-class institution. According to the Times Higher Education World University Rankings, SU is one of the top 300 universities in the world, and among the top 20 in BRICS countries. With 18 research chairs under the NRF South African Research Chairs Initiative (SARChi), the University is regarded as a leader in the fields of biomedical tuberculosis research and management, wine biotechnology, animal sciences and mathematical biosciences. Another SARChi chair, in the field of invasion biology, is shared between SU and the University of Venda. This constitutes but one of SU's many partnerships, both local and international. As a preferred research partner, SU also participates in various international academic networks. SU has ten faculties: AgriSciences, Economic and Management Sciences, Medicine and Health Sciences, Engineering, Military Sciences, Arts and Social Sciences, Science, Education, Law and Theology.