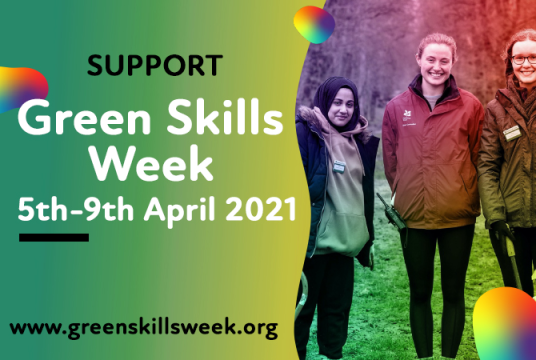 £50,020.00
raised by 3 donations
of £100,000.00 Target Goal
Story of Green Skills Campaign
As young people face unprecedented barriers to opportunity and progression due to the pandemic, we have the opportunity to help them focus on their futures and equip them with the skills and experiences they need to meet demand in growing sectors. Following the Prime Minister's pledge to 'build back greener', many industries are considering how to improve upon what they were doing pre-pandemic, rather than returning to it. This will mean rising demand for green skills and the need to upskill young people to meet that demand and to become leaders of tomorrow. As connectors and facilitators of quality early careers experiences, Speakers for Schools has the employer and school networks that make us perfectly placed to do this through a campaign in April 2021 focussed on promoting awareness of, access to and experience within Green Skills.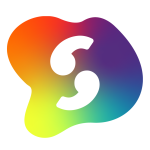 Speakers for Schools
Founded in 2010 by ITV's Political Editor, Robert Peston, Speakers for Schools is a leading educational charity that enables disadvantaged young people to build successful lives. Our mission is to open access to the top for state school students by creating access to prominent leaders and organisations. We give students a leg-up in their futures. Our speakers represent the pinnacle of achievement in their sectors, including the arts, education, health, science, engineering, sport, business and finance. More recently, we utilised our links with leading individuals to develop our work placements programme, which links students to industry-leading companies. They complete meaningful, impactful placements which enable them to develop and realise aspirations and overcome social and economic disadvantage. We prioritise schools with high levels of disadvantage, reaching over 950,000 young people to date – all free to schools. "At Speakers for Schools we are all about preparing school students to thrive and prosper in this dizzying, confusing world - by organising free talks in schools from wise and inspirational people, and by opening the highest quality work experience placements for the most under-privileged teenagers. We are helping those young people become the most creative, adaptable and confident they can be, so that this rapidly changing and unpredictable world does not put insuperable obstacles in the way of their self-fulfilment but is a place of exciting unlimited opportunity." Robert Peston – founder of Speakers for Schools We level the playing field for state secondary school students by increasing access to inspiring talks and engagement with today's top figures and employers. Our Speakers are high-profile leaders and experts donating their time. What started as a few leaders sharing their advice in schools has become the UK's largest network of influential figures and experts. In 2017 we launched Experience our work placements project, having found that our Speakers created opportunities to connect with high calibre companies. We used this opportunity to give young people high-impact, valuable work experience. There are therefore 3 aspects of our work: • School talks from today's leaders that broaden horizons • Work experience at top organisations that build skills and pathways • A networked hub of resources to connect schools to the best opportunities All of our work now runs remotely and we have worked hard with companies, schools and speakers to digitalise our Speakers and Work Placements programmes to ensure we continue to support the most disadvantaged young people throughout the UK.
See other opportunities to help us here. Follow the latest events and trends in the philanthropy space here
Charity Registration No. 1150411