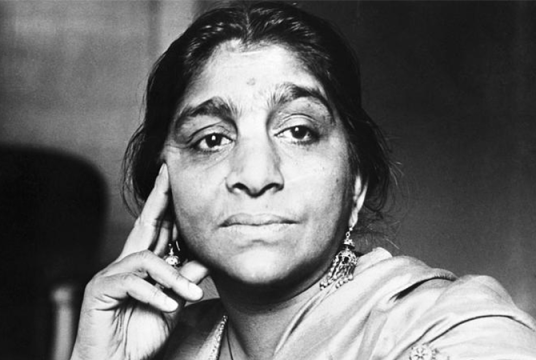 £111.00
raised by 5 donations
of £9,997.00 Target Goal
Story of Sarojini
Hertfordshire Chorus is known for its commission of new music by young composers. We recently commissioned a work, Sarojini, from the talented young Indian-American composer, Shruthi Rajasekar. We would like to invite you to consider contributing to this project, a work exploring the intersection between Indian music and Western classical music and expressing facets of the post-colonial legacy through the combination of these genres. We hope to perform this piece in 2022, the 75th anniversary of India's independence. The work is about Sarojini Naidu, (1879-1949), a poet, prominent activist and politician. She studied in India and the UK, was a suffragist, a close associate of Mahatma Ghandi and a prominent figure in India's struggle for independence as well as for civil rights and women's emancipation. Sarojini was ahead of her time; her story is largely untold and so many themes resonate and are relevant to our life and society today. Shruthi Rajasekar is the young talented Indian/American composer creating this exciting work. She comes from a background in Carnatic music as well as studying Western music from an early age. A disciple of her mother (a renowned Carnatic musician), Shruthi, a graduate of Princeton University was subsequently awarded a Marshall Scholarship in 2018 to study composition and ethnomusicology in the UK. We need £10,000 to fund this ground breaking project and any donation you can make, however small, will be most welcome. There is more information about this project on Hertfordshire Chorus's website
hertfordshirechorus.org.uk
or if you would like to discuss the project with us please contact
commission2022@hertfordshirechorus.org.uk
and we will get back to you.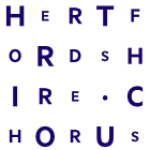 Hertfordshire Chorus
Hertfordshire Chorus is one of the UK's finest symphonic choirs, known for its high quality, passionate singing, its innovative programming and its commission of new music, Under the musical direction of David Temple MBE, one of the UK's leading choral conductors, the Chorus's drive to encourage young composers has produced some of the most outstanding and successful new choral music of recent times, with pieces being performed by choirs around the world. Hertfordshire Chorus aims to promote, improve, develop and maintain public education in and appreciation of music in all its aspects by the presentation of public concerts and recitals to the highest possible standard and its commissioning of new music to enrich and expand the repertoire.
See other opportunities to help us here. Follow the latest events and trends in the philanthropy space here
Charity Registration No. 281627