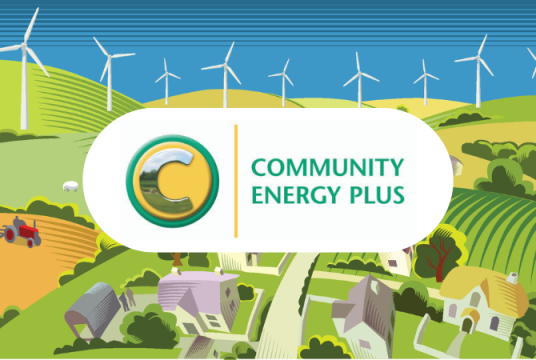 £167.00
raised by 2 donations
of £3,000.00 Target Goal
The Story
However much we're concerned with climate change, sometimes those flights we take are unavoidable – they get us to where we need to be. Whether it's visiting loved ones on long-haul flights or attending a conference, there's an environmental impact that needs serious consideration. While we wait for the biofuel and electric alternatives of the future, it is our collective responsibility to ensure the carbon emissions we have contributed to are reduced somewhere else instead. So, where to put your money… If you make a contribution when you pay for your flight, how confident are you that your money will be used effectively and not tied up in admin or third-party costs? If your contribution is used for planting trees, can you be assured of the carbon reduction's longevity, particularly as trees can be cut down? And many schemes are not regulated, which leaves us questioning "where does my money go?" The general advice is to choose an individual project, so you know how your money will be used. Energy efficiency projects can be a better option, as they directly reduce the use of fossil fuels and many people choose to donate to an environmental charity, so they can have confidence that the project is regulated and sustainable. So, we think we've come up with a win-win solution… Much of Cornwall's housing stock is poorly insulated, which means a lot of people are living in cold, damp homes which are expensive to keep warm. This often results in householders experiencing fuel poverty, physical health problems and mental health issues. Whilst the householder may be able to afford small measures such as draughtproofing, installing energy-efficient measures, such as insulation, can be out of the reach of many householders' budgets. And this is where our carbon balancing scheme comes in… insulating properties in Cornwall drastically reduces the amount of fuel needed to heat them, reducing carbon emissions in a big way. At Community Energy Plus, we're all about improving the lives of people living in Cornwall, so we feel it's a sustainable solution where everyone benefits. Here's an example: Louis approached us to make a carbon balancing donation for a return flight to Australia for him and his wife to visit family. From his donation, we have been able to insulate two properties in Falmouth. The estimated carbon reduction* is around 15 tonnes which outweighs the carbon emissions of the flights which generated 12 tonnes. *42 year ECO3 defined lifetime savings Thanks to Louis' donation, two households in Falmouth are now getting out of fuel poverty and looking forward to a warm, healthy winter. Calculating your donation: To calculate the carbon footprint of your flight(s) and the donation amount required for carbon balancing, we recommend using
co2.myclimate.org/en/offset_further_emissions
. Once you've used the calculator, you can then make your donation to Community Energy Plus here:
donate.kindlink.com/Community-Energy-Plus/5404
As an approximate guide, for every tonne of carbon emissions, a donation of £25 should be made to carbon balance. We use every penny of your donation towards insulating properties in Cornwall.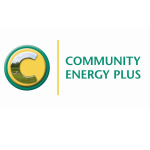 Community Energy Plus
Community Energy Plus is Cornwall's energy advice charity and we've been fighting fuel poverty and the misery of cold homes in Cornwall for over 20 years. We give advice and support to families and people in Cornwall to help them keep warm and healthy in their homes. We offer emergency, short term and long term measures to ensure help gets to the people who really need it. We receive a lot of heart-warming feedback from people who have been helped by what we do, which helps us to understand how we can help the most. Your carbon-balancing donations are very welcome, either as a one-off donation or monthly donations to help our cause. We will keep you updated of our progress and share feedback with you. Many thanks and warmest wishes, Community Energy Plus https://www.cep.org.uk/who-we-are/donate/