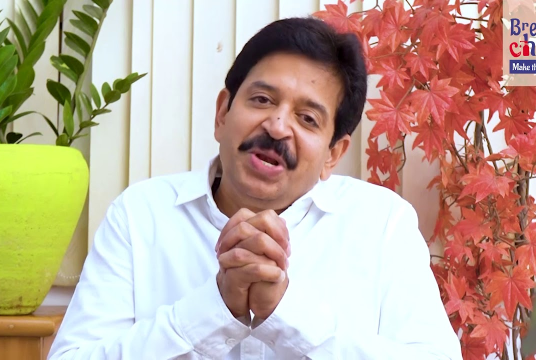 £5,032.00
raised by 114 donations
of £10,000.00 Target Goal
The Story
British Malayali Charity Foundation proudly announces ' Gopinath Muthukad charity Appeal ' to support the great vision and noble act of Shri Gopinath Muthukad and his project 'Different Arts Centre'. Unlike other celebrities Shri Gopinath has earmarked rest of his life for the upliftment of differently abled children, downtrodden veterans in the magic industry through his God-gifted talent of magical art. His acclaimed generosity and affection towards the underprivileged sections of the society has infact, captured the hearts and minds of people around the world. Also, his selfless dedication and commitment towards weaker people has made him unequivocally famous and he works round the clock through the magic academy to shed the lights in the lives of many. It is needles but to mention that a large scale supportive movement like Magical Academy requires massive resources to run on daily basis. Mr. Gopinath's benevolent charitable institution has hundreds of inmates and he is flooded with hundreds of fresh applications. He definitely need our support and assistance to wipe out the tears of many entrusted and surrounded to him. As a matter of fact, most of us live our comfortable normal lfe blessed with enough funds and family, thank to the Almighty. Please remember Shri. Muthukad has dedicated his whole life for the betterment of others whereas we seldom find time and money in our own busy life to lend our helping hand to others. Now, British Malayali Charity Foundation has got an enormous opportunity to join hands with this extra ordinary humanitarian to help others. We would like to support maximum way we can so that many more deserving people get comforted and consoled. You may also join in our efforts by donating whatever amount you can. It doesnt matter how much you give but your co operation and participation is important. As mentioned earlier, we can't directly help others due to our own busy schedule but why can't through other reliable sources such as Shri Gopinath.? So, let's all come together to support a great cause.. a noble project. Please do not forget to give consent to reclaim the gift aid if eligible as every £1.00 you give will get enhanced to another £0.25 by HMRC.. Thanks for your kindness and support.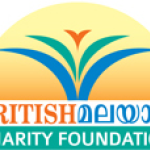 British Malayali Charity Foundation
We are one of the leading charity organisations amongst malayali communities (people from the southern state of Kerala, India) living in U.K established in order to extend a helping hand to the affected people back home, who are suffering from various medical/financial conditions from time to time. British Malayali Charitiy Foundation is a non-profitable registered charity organisation in U.K , registered under charity commission No. 1150804 BMCF has been formed as the result of the demands and outcry of readers of prominent online malayalam news portal 'British Malayali'. The office bearers and trustees has been elected by the AGM of the Foundation every year as per the norms and guidelines of the charity commission. We have a mass support of generous people from keralites and locals living across U.K and has been receiving tremendous response to our various appeals for financial assistance..We normally present and run the cases/stories of the needed ones through 'British Malayali' online news portal to the general public and people respond to our requests individually and through associations by sending us donations. We have an excellent back-up in U.K and Kerala wherein we are able to verify and scrutinise the requests received from time to time for financial assistance-mostly related to life-threatening diseases and illnesses.