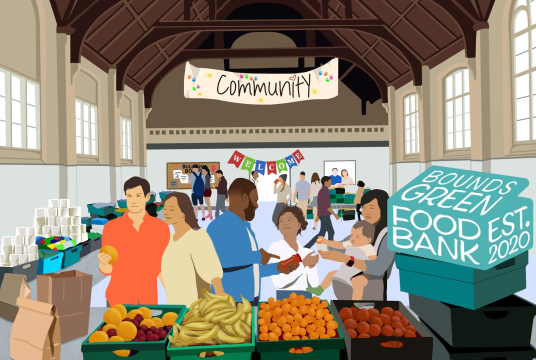 £8,570.00
raised by 45 donations
of £5,000.00 Target Goal
The Story
To help the Bounds Green Food Bank during this time of increased food prices and increased number of guests, I am raising money, which will be match-funded by a workplace scheme up to £2,600. So for every £1 you donate to the food bank it will receive another £1 of match-funding.

Bowes Park Community Association
The Bounds Green Food Bank was established in June 2020 to help our neighbours in need. Unfortunately, demand has increased during this turbulent and difficult time and we need your help more than ever.