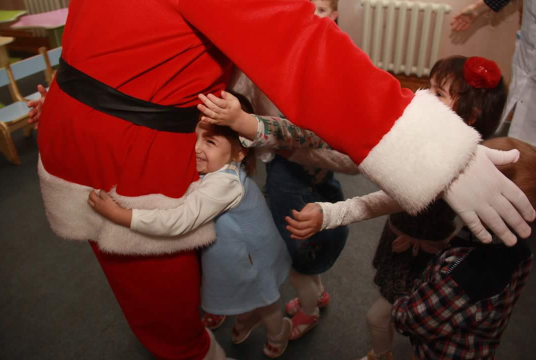 £550.00
raised by 2 donations
of £1,000.00 Target Goal
Story of Bring Christmas to Moldova
We are asking you to open your wallets and your hearts and make a donation for children living in institutional care in Moldova. Your donation allows us to buy toys to create shoeboxes to give at Christmas.

979f39a8b32c980c315033ec08150dfa627a8d34
Volunteering Moldova is a registered non-profit charity that aims to benefit the lives of vulnerable people living in state run institutions in Moldova. We are able to do this in two ways: volunteering and financial support.
See other opportunities to help us here. Follow the latest events and trends in the philanthropy space here
Charity Registration No. KLTEST0000