The French Hospital
41 La Providence, High Street, Rochester, ME1 1NB, United Kingdom
Registration number 219318
07931930922
fundraising@frenchhospital.org.uk
www.frenchhospital.org.uk
THE HOSPITAL MAINTAINS 59 SELF-CONTAINED SHELTERED FLATS WITH ANCILLARY SERVICES AT LA PROVIDENCE, ROCHESTER, KENT.
The French Hospital
01 Jan 2017 - 12 Jun 2021
Your support enables us to maintain, upgrade and expand our buildings and improve the quality of life for our Residents. With your help we can continue delivering excellence in independent living, engage our Residents more with their local community and help them develop their skills and interests.
Donation/Grant Opportunity
Charity & Project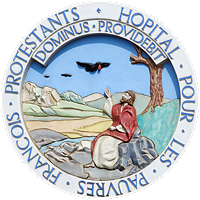 Project Name
The French Hospital
Helping beneficiaries
ELDERLY/OLD PEOPLE
Location