KindLink
Islington High St, London, N1 8XX, United Kingdom
Registration number SOCIAL_ENTERPRISE
07395866651
help@kindlink.com
www.kindlink.com
KindLink the world's first free social media and fundraising platform for donors and transparent charities. In a social media-like environment, we create a kind-link between those who want to help and those in need.
Volunteering Ready-to-Go
03 Feb 2020 - 04 Jan 2022
The KindLink platform offers multiple additional features to make volunteering in your organisation as easy and as engaging as possible. Some of these features include collecting & posting pictures, videos and stories from your employees; automated feedback forms for employees' experience; document management for risk-assessments, receipts and H&S checklists; public profile to showcase the opportunities to future recruits;integrations with your existing internal comms systems; impact updates from the supported charity showcasing the projects you volunteered for; fundraising, matched giving and payroll giving.
Donation/Grant Opportunity
Charity & Project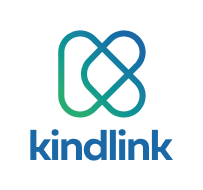 GENERAL CHARITABLE PURPOSES
Project Name
Volunteering Ready-to-Go
Helping beneficiaries
charities
Supporters

Insured Nomads