Are you an employee of Amicorp Community Foundation?
Log in to view all campaigns, post updates, fundraise and volunteer.
Featured Campaigns
KindWall
Impact
Contributions

10 February 2020, 15:18
Número en mano! Our colleague Marcel Imery from the Miami office ready to rock and run the #MiamiMarathon.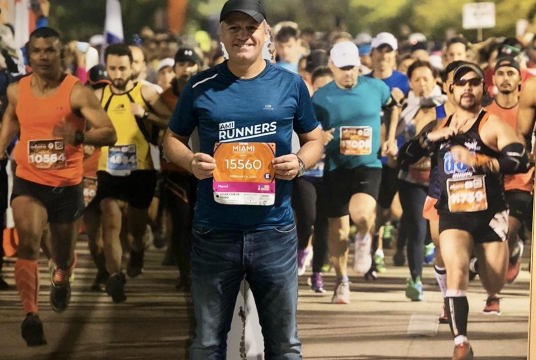 ---

23 January 2020, 17:33
On Sunday 3 November our colleague Ayo Daly, from the Luxembourg team, took to the streets of New York City to run the marathon while raising funds for the Desa Les Community Center. Ayo and his sister had chosen to set themselves a testing personal challenge that they could do together in memory of their late mother who passed away in 2018.
Ayo and his family self-funded their trip and despite a few travel challenges along the way, reached NYC in time to join the start-line early last Sunday morning alongside more than 50,000 other runners.
"My sister and I had a real mix of nerves and excitement as we lined up at the start. All the training and transatlantic travel had led us to this moment and we both really wanted to give our best. The starting claxon sounded and off we set. Initially we were tracking a good time and both of us were feeling pretty fresh for the first 13 miles. The atmosphere was incredible and the crowds along the way definitely helped to keep us going" explained Ayo.
"Unfortunately, just over half way round I began to experience some awful knee pain from a previous injury. This was the start of a dreadful second half of the race where I found myself having to jog, walk, stretch and even crawl parts of the course. It was extremely tough going but I was determined to finish it.
The Manhattan skyline and the crowds were a bit of a blur but we finally made it to the finish line. After 5 hours, 20 minutes and 18 seconds I crossed the line and completed my first (and very likely LAST!!) marathon.
Thank you to everyone that has supported and encouraged me along the way. My sister and I are proud of what we have achieved together and I am pleased to have been able to raise some funds for the Desa Les Community Center along the way."
Well done, Ayo! Your determination is admirable and the contribution you have made for the Desa Les Community Center is hugely appreciated. If anyone would like to make a contribution to support Ayo's efforts, it is not too late.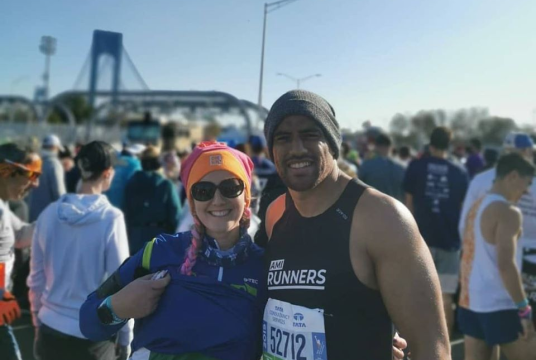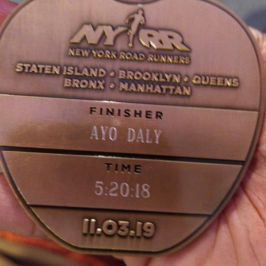 ---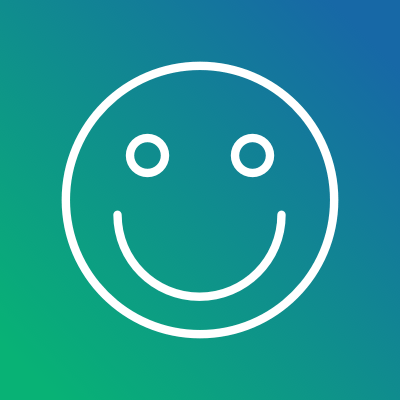 12 December 2019, 06:36
This holiday season, why not give the gift of a better life?
We are well in to the swing of the Holiday Season with both Hanukkah and Christmas being celebrated this month.
These wonderful festivals are a fantastic time to make a donation towards our 'Buy a Brick – Build a Brighter Future' campaign. For just $200 you can 'Buy a Brick' for the Desa Les Community Center and make a positive contribution towards changing young lives.
The 'Buy a Brick' campaign can also be considered a great seasonal gift for friends and loved ones. Once you have bought your brick, so long as you have not asked to remain anonymous, a commemorative certificate will be sent to you. Upon receipt you can reply to the email and request that an alternative name is inserted in to the certificate.
The updated PDF certificate will be resupplied by email and can then be printed or forwarded on to whomever you wish. Please note that this is ONLY possible if you have shared your details when buying your brick. If you have asked to remain anonymous this will not be possible as we will not have the details to be able to get in touch and send on the certificate.
Buying a Brick this Holiday Season is an ideal way to make a positive contribution towards a life-changing project. Please consider supporting our 'Buy a Brick – Build a Brighter Future' campaign.
---