Tuesday, February 28, 2017 - 16:15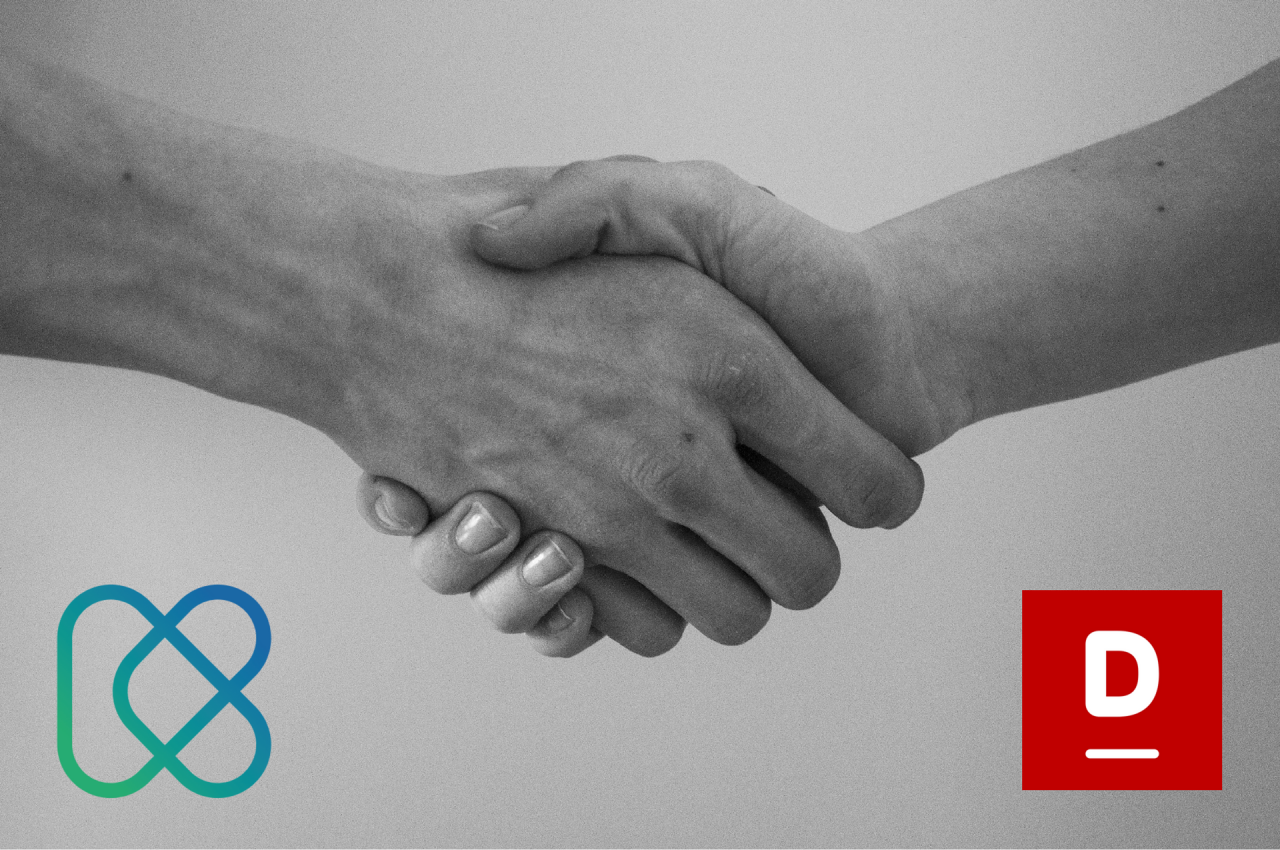 We are very proud to announce the official start of our partnership with Do-it Trust. For those of you who still don't know it they manage the do-it.org database, the biggest digital platform for volunteering in the UK, with more than 50,000 registered organisations and 250,000 monthly visitors.
Our organisations' mission is to provide charities and their supporters with the best way to connect and manage their volunteers. In this digital age we both have focused on doing this via online technology as this helps people save time, easily engage with their favourite charity and feel connected to the community.
This is why last year the Do-it and KindLink team started working together to merge the two platforms' functionalities and provide people with the simplest and yet most effective online technology for volunteer recruitment, powered by Do-it on KindLink.
So how does it actually work?
On KindLink Charity Software (accessible to every non-profit organisation for free) our charities can now import and manage their Do-it volunteer database from the new Volunteering section on the top menu: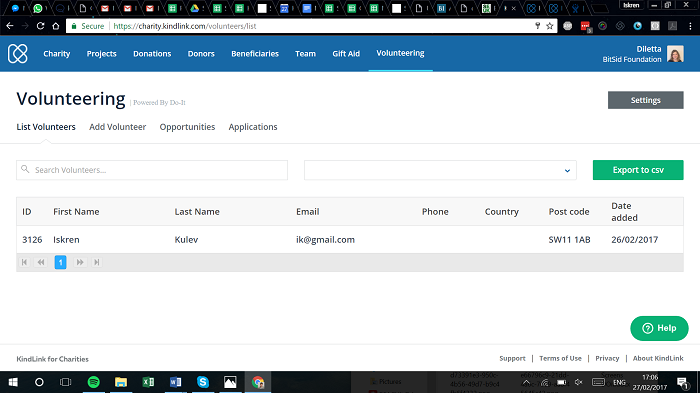 Within the same section the charities can now manage their volunteering Opportunities and this is automatically synced with their Do-it account. Once an Opportunity is created or edited on the KindLink account the change is reflected within the do-it.org website and published to all volunteers looking for a suitable role to put their great skills into use.

 
In this way, charities get the applications for volunteering from the 250,000 monthly visitors on the Do-it platform and manage them within the KindLink software. All synced with the volunteering Do-it communication system so that they can decide whether to Accept, Verify or Ignore an application: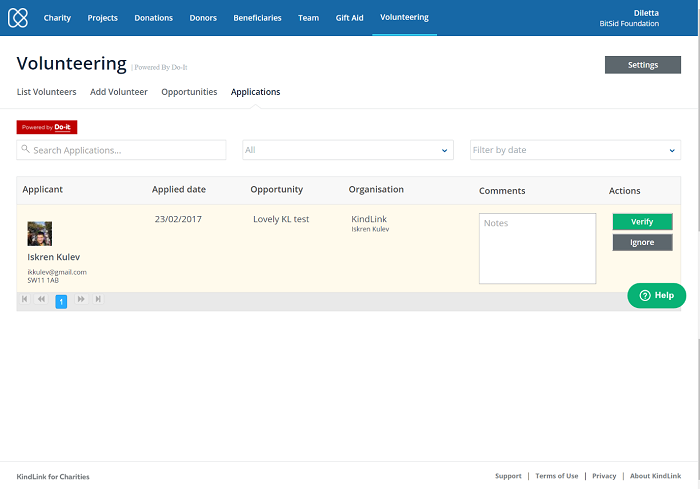 On the other side, each organisation out of the 50,000+ on the Do-it volunteering platform is now offered the chance to display a 'Donate' button within their Do-it public profile/opportunities and effectively turn this amazing website foothold in one of the biggest fundraising streams. This is accessible on the Do-it account>Recruiter Dashboard>My Organisations>Edit Organisation: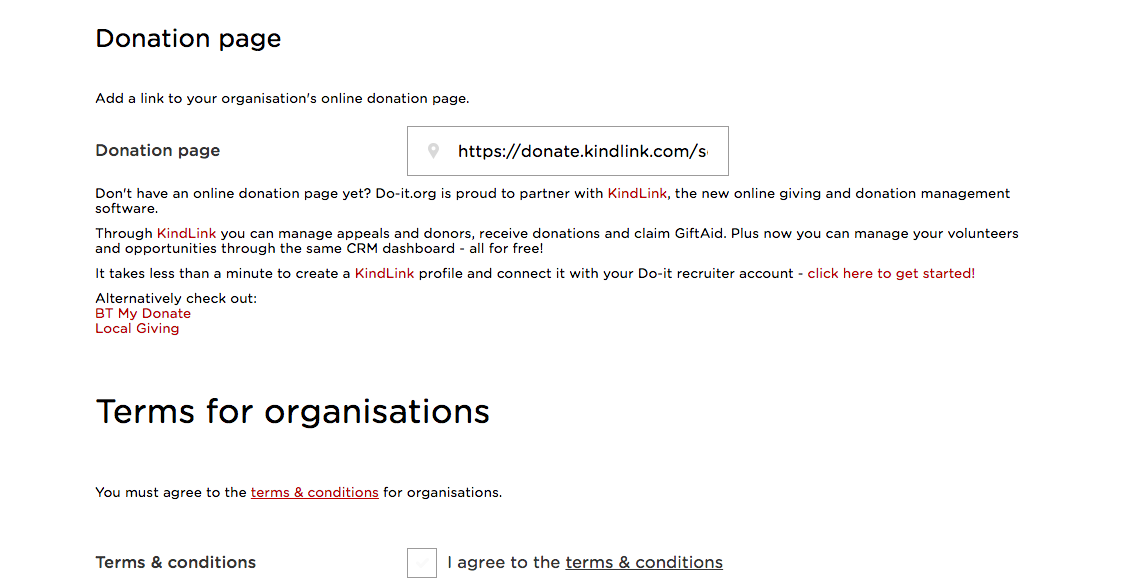 The link for the Donation page of every charity registered with KindLink is currently available on the KindLink Charity Software under Donations> Share and embed: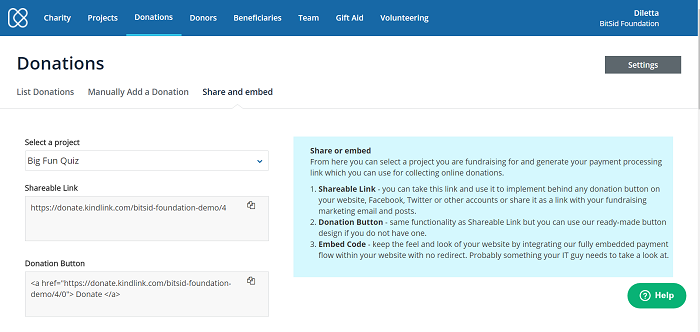 Here at KindLink we know how important it is to provide people with the tools, instruments, training and resources they need to make even a bigger impact. That's why we are so proud of this partnership. The feeling of contributing to such a great cause and help create a link between those who want to help and those in need is simply great!
KindTeam and the Do-it team will continue to work free of charge for all their UK non-profit organisations. 
Interested in knowing more about KindLink and how we could help you engage with other charities, corporate partners, your donors, volunteers and supporters? Get in touch, we'd love to hear from you!