Sunday, July 16, 2017 - 17:58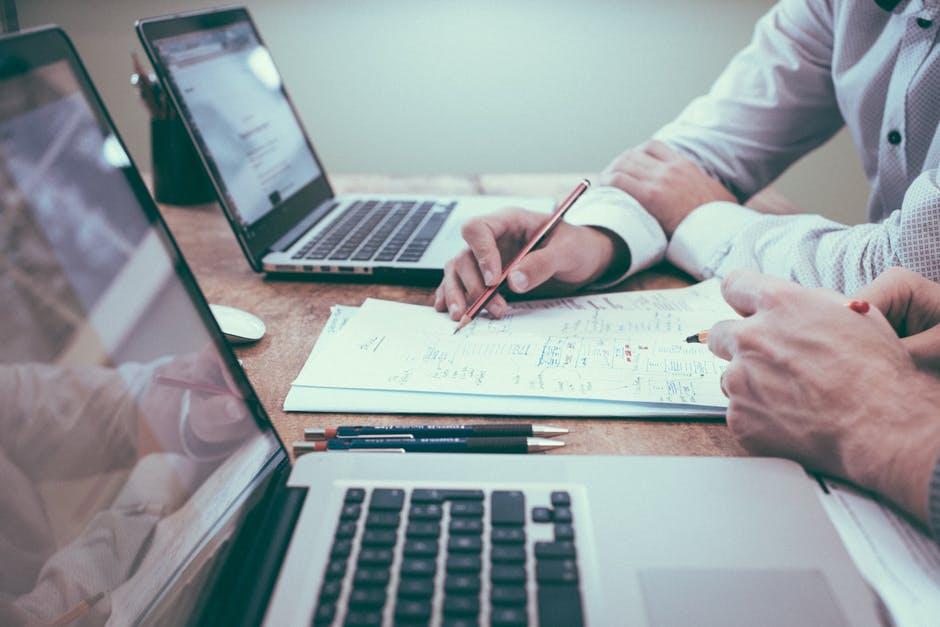 Business Social Impact programs, also known as Corporate Social Responsibility (CSR) initiatives, have been questioned for many years and looked with skepticism for their role in the business strategy and actual impact on charities and society.
Below we will look into why such initiatives can be key to business success, as well as what digital tools are available for managing such a program.
Why do CSR?
With over 400 UK companies donating a total of £658 million/year, it is clear that CSR is becoming an increasingly important matter for businesses. Younger, tech-savvy generations are the key drivers of this trend: as employees, these generations care a lot about the social impact of the organisations that they work for. According to Jim Link, a Chief Human Resources Officer at Randstad (the HR juggernaut):

"When you look at Millennials, in particular, in the workplace, they have an underlying desire to […]
make a contribution, to see that the role they play has a direct tie to a benefit in society".

In fact, research by Deloitte found that when choosing a place to work, the page where Millennials spend most of their time is the CSR section of a potential employer's website, which means that those without a CSR page on their website could be missing your chance to captivate new, young talent.
Another reason why CSR has evolved from being a nice-to-have to a fundamental strategic priority for businesses of all sizes, is because people also care who they buy from. Nielsen research found that 66% of global online consumers say they are willing to pay more for products and services provided by companies that are committed to positive social and environmental impact. A clear example of this can be seen with popular brands such as TOMS for whom social impact is at the heart of everything they do: for every product they sell, they help one person in need (by giving shoes, sight, water, safe birth and bullying prevention).
The benefits of a successful CSR programme
There are many reasons why businesses engage in CSR. Here we have highlighted a few of the benefits which businesses with successful CSR programmes enjoy:
Attract, retain and maintain an engaged workforce and be an employer of choice.

Develop and enhance relationships with customers, suppliers and networks.

Differentiate yourself from your competitors.

Improve your business reputation and standing.

Increase brand awareness by building a brand of socially responsible business.

How to do CSR?
There are many ways in which a company can carry out their CSR: reduce the waste the business generates, change their diversity policy, recycle materials, support charities or community impact groups, use green energy… the list goes on. You may do none, one, or many of these things; however many you choose to concentrate on, and whatever stage you are at in your CSR: the truth is you can always do more.
A little step in the right direction is better than nothing. It isn't always easy to get everybody on board with CSR, as everyone has different opinions on what the most "worthy" cause is. However, getting started is the hard part, and after that you can always grow the programme. In order to make sure you're a setting your project up for success there are a few pointers to keep in mind:
Align your charity cause to your business strategy.

Engage the leadership and workforce.

Plan what the exact input and desired outcomes will be.

Make it official: include it in your company values and policies.

Ask for support or find information - here are some good websites to start your research:
         Institute of Corporate Responsibility and Sustainability
Build a story and tell everyone.

Shout about it
At KindLink we are firm believers in the idea of "shouting" about all the good you are doing. Many sceptics are quick to criticise businesses who do this, proclaiming that it is "window washing". While this may have some truth to it in certain cases, there are reasons why you should spread the word about the charities that you support. We believe this is actually beneficial for both the cause and the people who donate.  
The main reason is because people need role models. People are more likely to engage in altruistic behaviour if they see other people doing so. Therefore, if you spread the word of all the good you are doing hopefully you will inspire others to do the same.
Plus, it's a much-needed respite from the "doom and gloom" that we see everyday on the news. People become victims of "learned helplessness" from the amount of negative news stories we are exposed to. Due to this we no longer believe we are capable of doing something to set things right. In short, we need more good news to change the world.
Furthermore, making people aware of the social or environmental issues you and your charity are tackling will help change people's behaviour in line with your cause. Sometimes all it takes is to be made aware of the effects of your behaviour for you to change. A perfect example of this is the massive shift in consumer preference towards free-range eggs. This was largely due to the amount of publicity that was given to the horrible conditions in which caged hens are kept. Consumers were made aware of the consequences of buying caged hen's eggs and this was enough to change consumer behaviour to buy free-range eggs.
There are many ways to tell the world about the charitable activities your organisation is doing. In this day and age, social media platforms such as Linkedin, Twitter or Facebook are essential for telling businesses' stories. You can use tools such as Hootsuite and Hubspot which can be helpful for organising, scheduling, tracking and analysing posts. Make sure to include pictures and, more importantly, why the cause is important to your organisation. KindLink can also help with this as our platform allows you to receive content and updates from your charity and to share them automatically across all your social media channels.

What to do for your CSR?
As mentioned earlier, there are many things you can do for your CSR programme. It is important to find a project which aligns with your company culture and values while fitting into budgets and resources. From community and social impact to environmental action, you can engage with causes by giving in many different ways:
Volunteering: Allow employees to choose a cause to donate some of their time to.

Pro-bono work: Do employees at your company have a certain skillset they can share?

Fundraising: Get employees engaged with fundraising campaigns for causes they believe in.

Match giving: Match the amount that employees fundraise to show how committed you are.

Corporate donation: Sponsor a cause on a one off or ongoing basis.

Payroll giving: Facilitate individual donations by allowing employees to donate part of their salary before tax.
In summary, there are many reasons to develop your CSR and even more reasons to make your programme efficient using digital tools. When executing your programme make sure it is the right fit for your company, engage key stakeholders and tell your story to your employees, customers and partners. And don't forget to make use of all the digital tools available to make it easier!
 

About us: Our aim is to achieve an equal and connected world where people help others by engaging with an efficient and transparent charity sector. As a social enterprise, we reinvest our profits to be able to support charities by offering free software to cover all their needs: from fundraising platforms to CRM systems. We also work with businesses to facilitate and streamline their CSR through an online platform to track, record and share all the charitable activities that they engage in.