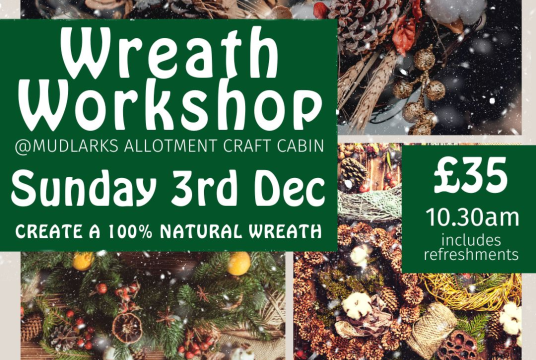 £355.00
raised by 7 donations
of £300.00 Target Goal
The Story
SUNDAY 3RD DECEMBER Create your own 100% natural Christmas wreath. Our eco-friendly workshops are hosted in the Mudlarks allotment cabin - take home your wreath and some great memories. Proceeds from the wreath workshop help support adults with learning disabilities and mental health concerns.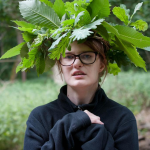 The Mudlarks Community
Since 2008 The Mudlarks Community has enabled Hertford's most marginalised people living with learning disabilities and mental health concerns to fulfil their potential by creating work experience and increasing their confidence which can lead to employment and college opportunities. Each week we welcome 150 disabled people to one of our 4 horticultural projects and The Mudlarks Café in Hertford Town centre. Many of our gardeners live with severe learning difficulties and behavioural issues, and therefore are not accepted at any other day care provision. Mudlarks disabled participants work on a variety of projects:- Mudlarks Community Garden Allotments where our learning disabled beneficiaries learn skills in horticulture in a caring and safe environment. At the site we teach basic gardening skills supported by horticultural therapy and each gardener has their own growing plot, where they can choose what they grow. Larking About – This project is a professional gardening service working on public green spaces including Hertford Castle. Special Branch – An external team of disabled gardeners working on private gardens belonging to vulnerable and/or elderly residents of our community. Mudlarks Café – Provides disabled adults with work experience improving their skills and confidence in a commercial setting. Once trained, our workers are employed at the café. Mudlarks' Forest School Mudlarks Forest school was founded to offer profoundly disabled special educational needs school pupils the opportunity to enjoy the freedom of secluded woodland.