BIN THE INCINERATOR - Supporting 'Keep Test Valley Beautiful' campaign
by Longparish Community Association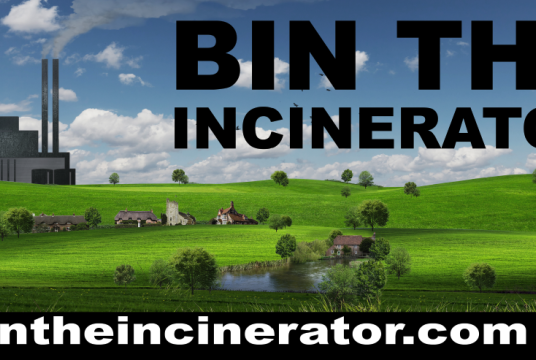 £21,711.00
raised by 131 donations
of £30,000.00 Target Goal
Story
BIN THE INCINERATOR – KEEP TEST VALLEY BEAUTIFUL Help fight plans for a huge waste incinerator so large it would easily contain two Winchester Cathedrals' overlooking the Test Valley. Keep Test Valley Beautiful and Longparish Community Association are jointly fundraising to campaign and pay for professional evidence. Please donate £5, £10 or £1000; whatever you can afford. The US company Wheelabrator is trying to persuade the Government to let them to build a "waste to heat and power" plant alongside the A303 just East of Andover. We firmly believe this is the wrong place for this kind of industrial building. Such a huge industrial building simply doesn't belong in the heart of the beautiful and environmentally sensitive countryside. It would potentially become the defining feature for the Test Valley in years to come, overshadowing the area known today for vistas of open rolling countryside, the finest chalk streams anywhere in the world and popular with walkers and cyclists from all over the place. Those lorries will be travelling from up to 2 hours away, possibly more, as Hampshire already burns its own rubbish. All this will significantly add to global warming at a time when we are reaching the climate change point of no return. The drivers won't work directly for Wheelabrator They will be told not to, but nothing will stop them using country roads avoiding blockages on the A34 and A303. With no factories close by, there's no use for the heat. So a 7 km trench will need to be dug to reach the National Grid. Ironically this plant is so huge it will cast a shadow over part of a nearby solar farm, reducing its genuinely green power output. To us, it just doesn't make sense. To them it means money in the bank. The campaign to fight this will cost a lot. For example, funding environmental reports as evidence will each cost £10,000 or more. Keep Test Valley Beautiful are investigating various ways to raise funds, but please help now by donating here. Longparish Community Association are hosting this appeal and in the unlikely event any money is left over it will be used to benefit the community.
About charity

Longparish Community Association
Supporting and facilitating Longparish village activities so we can enjoy life together. The Longparish Community Association (LCA) is a membership organisation and a registered charity founded by the village in 2006. Its aims are to enhance the lives of the people of Longparish by providing opportunities for recreation and leisure. The LCA is a run by a committee of Trustees. Everyone living in or with association to Longparish can join the Association for an annual subscription of £1.
Charity Registration No. 1113832