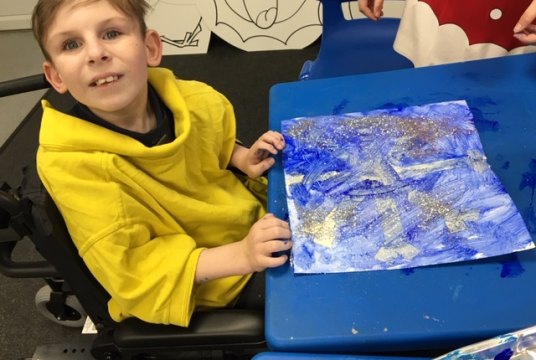 £2,430.00
raised by 6 donations
of £6,000.00 Target Goal
Story of John Fielding Special School
The John Fielding Special School caters for 59 pupils with Profound and Multiple Learning Difficulties (PMLD). We take children from 2 to 19, providing them with a holistic education that gives them the skills they need to live as independently as possible post 19+. Our focus is on developing our children's communication skills. Once a child has a voice, the whole world becomes a lot more accessible. Over the last 18-months, John Fielding Special School have made improvements to their communication provision for pupils. Teachers and TA's have attended workshops on: • Picture Exchange Communication (PECS); • Using signs and symbols in the classroom; • Core communication training with a Speech and Language Therapist; and • Makaton. While the school has made excellent progress regarding staff skills and provision, we are lacking communication equipment. We are trying to raise £6,000 to purchase new and engaging resources such as switch adapted toys. Switches serve a variety of purposes and will allow pupils to make choices, interact during lessons (i.e. turn the pages of a digital book). Story Sequencers enable our pupils to follow stories and link characters and images to the plot. This project will help improve our children's communication skills, their parents will also benefit as we create closer parent-school engagement, using Audio Diaries. We applied to The Boshier Hinton Foundation, for funding to support our project and they have kindly donated £2,000, huge thanks to them! We are now fundraising to raise another £4,000 to reach our target of £6,000. How can you help? You can help by donating. Any amount will be much appreciated. Text "Switch" plus your donation to 70085 to make a one-off donation (e.g. Text Switch20 to make a £20 donation) Or click the Donate Now button below.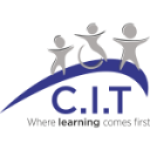 Community Inclusive Trust
The Community Inclusive Trust (C.I.T) currently has 12 academies across Lincolnshire. C.I.T is a multi-academy chain that challenges and supports its academies to provide the highest levels of education and care for their pupils. The Trust was formed in 2014, founded by two outstanding schools, Grantham Additional Needs Fellowship (GANF) – Ambergate Sports College and Sandon School. The Trust now consists of 5 primary schools, 7 special schools, and a Teaching School – LEARN Teaching School Alliance.
See other opportunities to help us here. Follow the latest events and trends in the philanthropy space here
Charity Registration No. 09071623