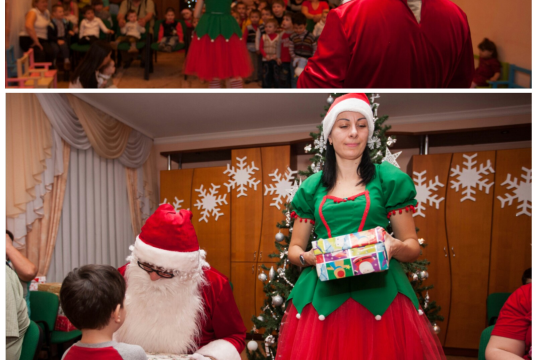 £60.00
raised by 2 donations
of £1,500.00 Target Goal
Story of Bring Christmas to Moldova 2018
Bring joy to an orphan's heart this holiday season. Give a resident a gift this Christmas. We are looking to bring the spirit of Christmas to disadvantaged residents living in state run institutions in Moldova. We are supporting 3 state run institutions this Christmas by providing them with Christmas shoeboxes. Christmas is a very special time of year and most children look forward to opening presents on Christmas. Our project is designed to bring a smile to the faces of residents living in institutions in Moldova. We are appealing to individuals to donate £10, which will allow Volunteering Moldova to provide shoeboxes to children and days out disabled boy and men. Moldova is Europe's poorest country and has around 4000 individuals living in state run institutions. The institutions often cannot meet the basic needs of the residents and cannot afford to provide extras or cover the costs of celebrations or gifts.

979f39a8b32c980c315033ec08150dfa627a8d34
Volunteering Moldova is a registered non-profit charity that aims to benefit the lives of vulnerable people living in state run institutions in Moldova. We are able to do this in two ways: volunteering and financial support.
See other opportunities to help us here. Follow the latest events and trends in the philanthropy space here
Charity Registration No. KLTEST0000