McCabe Educational Trust
11 Hillgate Place, Balham Hill, London, SW12 9ER, United Kingdom
Registration number 1020058
02086756828
ryan@mccabe-travel.co.uk
http://mccabe-travel.co.uk/mccabe-educational-trust
The McCabe Educational Trust is the charitable wing of McCabe Pilgrimages, functions independently with its own board of Directors and is a registered charity. The trust was launched in 1991 at Lambeth Palace when we were honoured by George Carey, th...
See more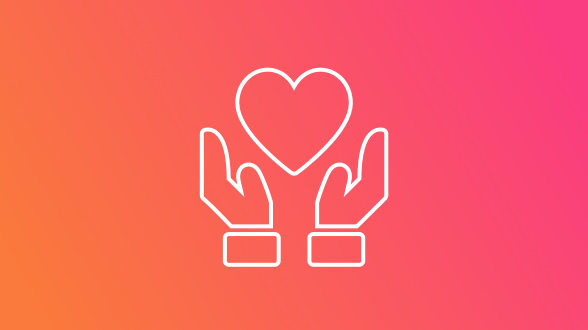 Tharu Healthcare Project
01 Nov 2016 - 01 Nov 2017
The Tharu tribe lives in a remote and difficult jungle area of north east Bihar in India. These people have been largely forgotten and live neglected by the world around them. Until very recently they didn't even have basic health care facilities or knowledge of basic medicine. Now a new clinic, supported by our Trust, has been established focusing on basic healthcare which will change lives. Andrew McCabe's father had a special love for the Tharu tribes people and spent most of his thirty years as a missionary living amongst them in the terai jungle of north-west Bihar. It was here, in 1925, that Andrew was born and he spent his early years playing with the children and learning their language. When Andrew returned to India in 1950 as a missionary in his own right it was to this area, and for the next sixty years the Tharu people were never far from his thoughts. Charlotte Baptist chapel in Edinburgh has been the home church of the McCabe family since 1910 and has continuously supported a McCabe missionary for more than one hundred years! When the church celebrated its bi-centenary in 2008, Andrew was a guest of honour and asked to name a specific project which would both mark 200 years of the chapel's missionary work and recognize Andrew's 58 years (and continuing!) service on the mission field. Tharu small 1 Andrew's choice was for a health centre. This project was put to the congregation and an initial sum of £26,000 was raised to initiate the project. Individual members of the congregation then committed to sending a total of £750 each month to cover ongoing running costs. The financial oversight of the project is being undertaken by the McCabe Educational Trust in the UK and in India by DK Singh, the headmaster of the AG school in nearby Bettiah. To reach the site of the clinic is quite a challenge. The Sone river criss-crosses this area and has to be forded no less than twelve times and the journey is impossible during the monsoon when the whole area floods and it is not uncommon for whole villages to be swept away. The local name for this area is "The Don" and the Tharu tribes people live on both sides of the India Nepal border crossing it at will with no formalities. This is a fertile region with rice, wheat and lentils being grown. Sugar cane is the main cash crop. The area is largely neglected with no active schools or health care. There are twenty six villages in the region with a population of approximately ten thousand people. Tigers, leopards, bears and poisonous snakes are a real danger to the people, who because of their animist beliefs are not allowed to kill any of them. The most common causes of death are attributable to little more than ignorance of basic hygiene. The Indian government every so often has initiated projects to help, but all have failed principally because no outsiders have found it possible to live in such primitive surroundings. Andrew is in a unique position to succeed where others have failed. Over the years many Tharu children have been plucked from desperate situations and accommodated in the Anand Niwas boys home and educated at the Nawabganj school. These children have returned to the jungle taking new ideas with them. In the last few years, Andrew has been preparing for this project by educating specific individuals to become the core medical team.
Donation/Grant Opportunity
Charity & Project

Project Name
Tharu Healthcare Project
Helping beneficiaries
CHILDREN/YOUNG PEOPLE
Location