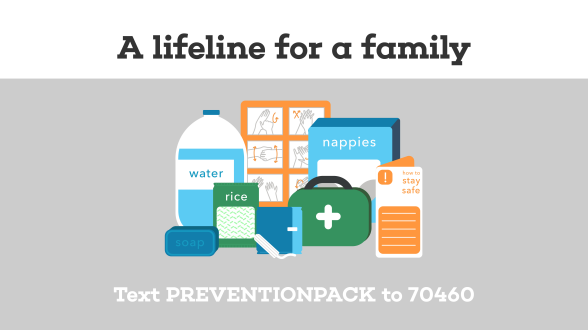 COVID-19: Prevention Pack Appeal
Unnamed Road, Phnom Penh, Cambodia
EmbraceAbility will leave no one behind during the COVID-19 crisis. During these difficult times, we need to support the children and families living in poverty on Koh Dach Island who are most vulnerable. Our answer is the Prevention Pack. All of the families EmbraceAbility works with live below the poverty line and are extremely vulnerable to the economic and health problems the virus will bring to their doors. Koh Dach's local community do not have access to water, healthcare advice and many of the families we work with are illiterate. During these extremely difficult times, EmbraceAbility will need to react to this crisis swiftly and effectively. As a charity, we will be delivering Prevention Packs to all of the 15 families we work with reaching over 111 people. The Prevent Packs will include food, essential medical supplies, soap, menstrual products and nappies. We will also be including clear hand washing information in picture form and offering practical solutions to the current water crisis in Cambodia. As a charity, we will also be offering phone service and we will be regularly checking in with all of the families we work with. The Prevention Pack initiative will need extra help from our supporters. Help us respond to the needs of our beneficiaries by giving what you can today. Please donate £25 now to send a Prevention Pack to a family on Koh Dach Island.
Donation/Grant Opportunity
Charity & Project

Project Name
COVID-19: Prevention Pack Appeal
Helping beneficiaries
Children with disabilities and their families on Koh Dach Island.
Location