Are you an employee of Brogan Group?
Log in to view all campaigns, post updates, fundraise and volunteer.
Home
Supported Charities
Company Initiatives
Fundraising
Volunteering
Employee Initiatives
Find Opportunities
Christmas Donations to the Homeless
In the spirit of the season of giving it would be our sincere pleasure to gift the less fortunate in hope to bring a smile to their faces over this coming Christmas. Rather than donating money it has bee...
See more
15
Target Goal
100 Other - Presents for the Homeless Campaign organiser
Joan Brogan

10 December 2018
Brogan Group contributed 15.00 Other Presents for the Homeless
10 December 2018, 16:10
FIRST DONATIONS ARE IN THE BOX!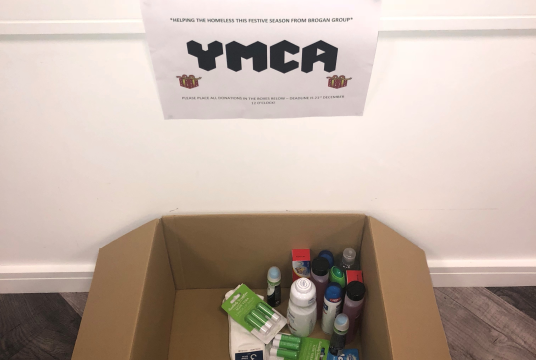 ---
10 December 2018, 14:28
This is such a great idea, thanks for organising Charlotte!
---